This page shows links to all issues of Cordite Poetry Review published since 1997. The first five issues published in print are also available as PDF downloads. The contents of all issues published online have now been indexed and archived by the National Library of Australia's Pandora Project.
---
Cordite Press Inc. was established by Adrian Wiggins and Peter Minter in 1997 and in the same year the first issue of Cordite Poetry Review appeared in print. A a total of six issues appeared in broadsheet format between 1997 and 2000. Issues 1 through to 5 have been archived as PDFs and are available for download below. You may also need to download Adobe Acrobat in order to open these files.
---
One thing that remained constant throughout Cordite's transition from print to screen was, obviously, change. Issues #6&7 were published both in print and online for the first (and so far only) time in Cordite Poetry Review's history, making 2000 a doubly interesting crossover point between the magazine's broadsheet beginnings and its electronic futures. In other words, we spent the next two years (issues #8 through to #11) trying to figure out how to make the website work.
---
Issue 11 was produced using static HTML. Issue 12 was our first issue to be constructed using Movable Type, a content management system that (in 2003 at least) was freely available and based on open source principles. In moving to this new system, Cordite also made its first big shift from being a static site to a dynamic website more akin to a blog, where posts can be published consecutively and by date. 2003 was thus a big year for Cordite made even bigger by the fact that we published five issues within the space of just twelve months. Phew.
---
As of our seventeenth issue we recruited a new poetry editor, Liam Ferney. What we succeeded in doing in 2004, with the release of four issues, was the consolidation of the look and feel of the magazine as well as increase the number of poems published per issue. We were also starting to get the hang of Movable Type by that point and, if you take a look at the archived versions of these issues, we're sure you'll agree that it shows!
---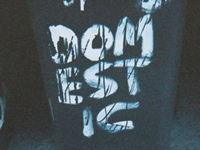 So-called, one might think, because we were beginning to wonder what we were doing? Not so! The years 2005-06 were wonderful for Cordite as a magazine. For the first time we introduced mini-issues as part of our offerings and, as of our 24th issue, initiated a rotating poetry editor position that has served us well up until today. The real highlight of the Wonder Years, however, was our ground-breaking Children of Malley issue, Liam Ferney's last as poetry editor, in which dozens of Australian poets pretended to be related to Ern Malley. Read the results for yourself!
---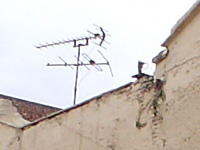 Our 26th issue, Innocence, was the first issue of Cordite to be produced using the open source WordPress content management system. Since then we've undergone several site reinventions, all of which hopefully have led to a better experience for our readers. Well, that's the theory anyway.
---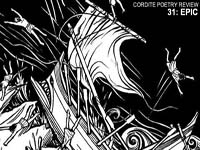 What can we say? Well, actually, a lot. Cordite's seventh iteration, Simply the Best, started with a double bang in the form of our 31st issue, Epic, and its partner issue, Post-Epic. The latter involved an ongoing participatory writing project where readers were invited to add lines to 34 Post-Epic poems. With the publication of our 33rd issue, Creative Commons in August 2010, we attempted to cement ourselves firmly into a tri-annual proposition. Issue 34, Children of Malley, rounded out the year in December 2010. Then, to complete the iteration, in 2011 we published an exciting bi-lingual project involving Australian and Korean writers.
---
As we head down the wooded slope towards our fortieth issue, expect to be surprised, shocked, alarmed and slightly bemused. Things have already been kick-started with the release of Cordite 36: Electronica in December 2011, and No Theme! in February 2012. We'll be publishing three more issues of Cordite in 2012, starting with 38: Sydney in May. It's going to be a busy year!
---